Meet the Leadership Team at Park Inc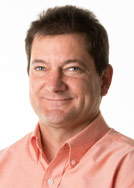 Brian A. Haupricht, CPP – President
Brian Haupricht is President of Park Inc.  Brian started as a valet parking attendant while attending The Ohio State University in 1991.  In 1993, Brian received his bachelor's degree in Science Education.  In 1994, Brian moved to Charlotte, NC and expanded the service.  After 4 years as the Charlotte Area Manager, Brian became a partner with the responsibility of overseeing the Southeast operations.  Brian became President of the company in 2004.
Brian and Park Inc have received numerous awards including Business Leader Movers & Shakers for 2011, Business Leader Top 50 Entrepreneurs for 2012, Inner City 100 list the past 8 years, Inc 5000 list the past 5 years, Charlotte Fast 50 the past 2 years, 40 under 40 2006 and the Mayor's Certificate of Merit in 2008.  Brian has been a member of the Charlotte Chapter of the Entrepreneurs' Organization since 2002 and is the Secretary for the National Parking Association's Valet Council.  Brian has a wife, Leslie, a daughter Hannah, and a daughter Alexis.
---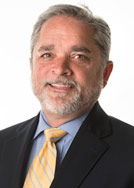 Gary W. Lewis, Jr., CPP – Vice President of Operations
Gary Lewis joined the Park Inc team in 1998 and currently oversees all field operations.  He is a graduate of Wake Forest University with a B.A. in Politics. As a Certified Parking Professional, member of the National Parking Association and National Valet Parking Associations, Mr. Lewis brings a wealth of knowledge experience to his position as Corporate Vice President of Operations.
---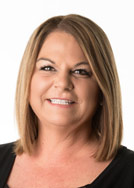 Kimberly S. Dziuk – Human Resources Manager
Kim joined Park Inc in January 2015 and is responsible for all aspects of Human Resources including Talent Acquisition, Employee Relations, and Benefits.  In addition, Kim is responsible for ensuring compliance with all federal and state regulatory agencies including the EEO and the OFCCP.
Prior to joining Park Inc, Kim spent 13 years at Swisher Hygiene as their Vice President of Human Resources.  During her tenure at Swisher, Kim oversaw all aspects of Human Resources and Payroll while also leading the HR team in integration activities for 75+ acquisitions.  In 2010 Kim worked to help transition the company from a privately held organization to a publicly traded company on the NASDAQ stock exchange. In between working at Swisher and coming to Park Inc, Kim worked as a Consultant at Wells Fargo as an Implementation Consultant writing policies and procedures for their non-employee/contingent work force.
---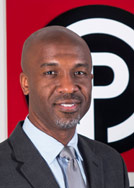 Jay Ferguson – Director of Sales & Marketing
Jay handles customer relationship management, sales and marketing across Park Inc's national portfolio. Jay's involvement in the parking community began in 1998 and since then he has worked in a wide range of roles including general counsel and general manager, taking on responsibilities both large (overseeing 12,000 parking spaces, 5 large garages and supervising nearly 75 managerial, valet, cashiering, technical/maintenance and janitorial team members for a multi-campus hospital organization) and small (valeting cars, fixing paystations, laying out parking stops, sitting in for sick cashiers at parking garages and special event parking lots). When working with new and existing Park Inc clients to pursue dynamic solutions to their parking needs, Jay brings the benefit of all these experiences, along with an extensive knowledge of self-parking and valet equipment and technology.
Jay is a graduate of Davidson College and Columbia Law School.
---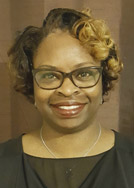 Angela Silver – Corporate Controller
After moving to the Charlotte area from Memphis, Tennessee with her husband Robert, Angela joined Park Inc in late 2015 and accepted a permanent position on the accounting team in early 2016. In 2019, Angela was promoted to Corporate Controller. Angela graduated from Johnson C. Smith University in May 2018 with a degree in Accounting.
---