Arkansas – The Natural State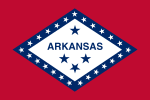 Arkansas has more than 600,000 acres of lakes and 9,700 miles of rivers and streams. There are six national parks and fifty state parks. There are also mountains and hot springs. No wonder its nickname is The Natural State.
Whether a resident or a visitor, there is a lot to see and do in Arkansas.
And just like the diversity of all things natural that exist in this state, Park Inc has a range of parking solutions to help your business work smoothly. Our professional employees can help come up with solutions for all your parking needs whether you own a small business, multi-tenant high rise or a healthcare facility.
We provide the following services in Arkansas:
Parking Lot / Parking Garage Management
Hospital Valet Parking Service
Airport Parking and Shuttle Service
Special Event Valet Parking
Retail Parking Management
Restaurant Valet Parking
Hotel Parking Management
Park Inc has locations in multiple cities throughout Arkansas and we're happy to provide customized parking lot and parking garage management solutions. We provide our clients with a number of services and can tailor a plan to best fit you and your customers.
Park Inc Coverage Areas in Arkansas Include:
Bentonville, AR
Conway, AR
Fayettville, AR
Fort Smith, AR
Hot Springs, AR
Jonesboro, AR
Little Rock, AR
North Little Rock
Pine Bluff, AR
Rogers, AR
Springdale, AR
Texarkana, AR
Contact Park Inc today and see how we can help with all your parking lot, parking garage, and management needs.