Professional Parking Management in Connecticut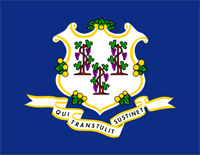 With its close proximity to the New York City metropolitan area, Connecticut has a vibrant, versatile economy — and as a result — the need for parking solutions has never been greater.  A wide variety of Connecticut businesses, hospitals, shopping malls and public auditoriums rely on Park Inc to provide professional parking services including:
Parking Lot/Parking Garage Management Services
Airport Parking Area Management
Restaurant Valet Parking
Retail Shopping Mall Valet Services
Hospital Parking Garage and Parking Lot Management
Special Event Parking for Weddings, Parties, and Sporting Events
Stadium Parking
Connecticut Parking Lot, Parking Garage, and Parking Management Coverage Areas
Bridgeport, CT
Greenwich, CT
New Britain, CT
Waterbury, CT
Bristol, CT
Hamden, CT
New Haven, CT
West Hartford, CT
Danbury, CT
Hartford, CT
Norwalk, CT
West Haven, CT
Fairfield, CT
Manchester, CT
Stamford, CT
Professional Parking Lot and Parking Garage Management Services Tailored to Your Needs
Park Inc is an east coast-based business. As a neighbor, we understand your neighborhoods and your unique parking requirements.  From managing valet parking service for small, family-owned restaurants to offering parking solutions for large public exhibition centers, we stand ready to assist you with all of your parking needs.  Whether your business or organization requires a short-term solution, or a long-term parking management contract, we have the staff and expertise to suit your needs.  Interested in hearing how a professional parking solution can help your business improve its bottom line?  Or how valet parking service can add a special touch to your event?  Contact the parking experts at Park Inc today for a no obligation quote.