Florida – The Sunshine State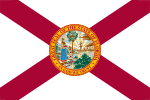 If you don't live in Florida you probably think about it a lot especially in the winter. Residents always tell you how warm it is there while you shiver in snow and ice. There is so much to do in Florida especially if you love the outdoors. Beaches, sunshine, warm days, smiling people, and successful corporations make Florida a great place to visit or live.
If you run a Florida business whether it's a restaurant, health care facility, or corporate office, trust Park Inc to listen, understand your needs, and help your business with our custom parking solutions.  We can handle everything from parking lot management to personalized valet service. Park Inc can even tailor a professional parking solution for your business that will satisfy both you and your customers.
We provide the following services in Florida:
Hospital Valet Parking Service
Hotel Parking Management
Parking Lot / Parking Garage Management
Restaurant Valet Parking
Retail Parking Management
Special Event Valet Parking
Park Inc is located in a dozen cities throughout Florida. We're happy to use our expertise to create a parking lot or parking garage management solution for your business. The cities we cover are below:
Park Inc Coverage Areas in Florida Include:
Boca Raton, FL
Daytona Beach, FL
Fort Lauderdale, FL
Hialeah, FL
Jacksonville, FL
Miami, FL
Orlando, FL
Pembroke Pines, FL
Port Saint Lucie, FL
Saint Petersburg
Tallahassee, FL
Tampa, FL
Whether you need a short-term or a long-term parking management solution for your business, our experienced staff will help you conquer your parking challenges making your business more efficient.
Give Park Inc a call today!