Kentucky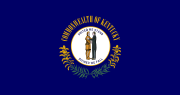 Whether it's the roaring thunder of horses' hooves at Churchill Downs, the sharp crack of a Louisville Slugger on opening day, or a UK Wildcats win at Rupp Arena, the state of Kentucky has so much going for it you could live here a lifetime and never get bored.
Park Inc's service options are just as diverse. Whether you need a one-time Special Event parking or long-term management services for your parking lot or parking deck, Park Inc is happy to accommodate your business using our expertise.
We provide the following services in Kentucky:
Parking Lot / Parking Garage Management Services
Hospital and Medical Center Parking Management
Comprehensive Airport Parking Service
Hotel Garage and Valet Parking
Retail Parking Management
Restaurant Valet Service
Special Event Parking
At Park Inc we can tailor a customized, professional parking solution that takes the stress and irritation out of parking for both you and your customers. We've been helping businesses in 15 states for 25 years.
Because Park Inc takes the time to understand each city's neighborhoods and parking requirements we're able to anticipate and prepare for most any challenges that may arise. When you have the parking experts at Park Inc on your team, you can focus on your business, and we'll handle the parking.
Park Inc Coverage Areas in Kentucky Include:
Bowling Green, KY
Covington KY
Florence, KY
Georgetown, KY
Henderson, KY
Hopkinsville, KY
Lexington, KY
Louisville, KY
Owensboro, KY
Richmond, KY
Most people may not think about parking much, and that's the way we like it. We want your customers to have an enjoyable parking experience regardless of the venue.
Our hardworking and highly professional employees do everything they can to ensure your customers' vehicles remain protected and once the event is over that a smooth transition back onto the road makes for a wonderful evening.
Give Park Inc a call today and see how we can be of service to you.