Massachusetts – The Bay State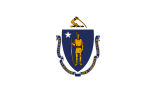 In Massachusetts you could be catching a Red Sox game at Fenway Park or spending the weekend at Martha's Vineyard. Henry David Thoreau's Walden Pond still holds the secrets to a meaningful life and Plymouth Rock marks the spot where the first pilgrims landed.
Massachusetts is bursting with history along the Freedom Trail, inside Beacon Hill row houses, and rears its ugly head in Salem, the location of the witch trials. It's a thriving state that values education and is home to Harvard, an Ivy League college.
When you own a business you want your customers to be able to depend on you. That's why Park Inc is the ideal solution for any of your business parking needs. Whether your need is small or large, long term or short term, at Park Inc we can handle it.
We provide the following professional parking services in Massachusetts:
Airport Parking
Hospital Valet Parking Service
Hotel Parking Management
Parking Lot / Parking Garage Management
Restaurant Valet Parking
Retail Parking Management
Special Event Valet Parking
Park Inc is located in cities throughout major cities in Massachusetts and our Certified Facilities Managers can help your business figure out the parking logistics for concerts, corporate events or conferences. Park Inc has the expertise and personnel needed to handle any and all parking challenges.
Park Inc Coverage Areas in Massachusetts Include:
Boston, MA
Worcester, MA
Springfield, MA
Lowell, MA
Cambridge, MA
New Bedford, MA
Brockton, MA
Quincy, MA
Lynn, MA
Fall River, MA
At Park Inc, we're happy to use our expertise to create parking management solutions for your business whether you need short- or long-term help. Our experienced staff will put you and your customers at ease and help you overcome any parking challenges to make your business more efficient.
Give us a call today!