New Jersey – The Garden State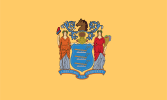 New Jersey is famous for its shore and the beaches that call to young and old during the sunny days of summer. Splash around outdoors, play a round of golf or check out the impressive lighthouses that keep ships a safe distance from the shoreline. Take time for shopping or possibly make some money playing in the casinos.
Let's not forget about the food, glorious food! Scarf down a Fat Sandwich or if you're a hot dog connoisseur debate the deliciousness of an Italian hot dog versus a Ripper. Not into comparisons? Kick back with a tomato pie and a Boylan soda. Ahhh, life is good here!
Parking is prime real estate in New Jersey, so make the most of your business by having a professional company handle your parking needs. At Park Inc we manage myriad parking services whether for a one-time event or a contracted time period.
Park Inc helps your business run more smoothly with experienced professional staff that are ready and willing to serve your customers.
We provide the following professional parking services in New Jersey:
Airport Terminal Parking/Shuttle Service
Casino Parking
Hospital/Health Center
Hotel Parking Management
Parking Lot/Parking Garage Management Services
Restaurant Valet Parking
Retail Shopping Mall
Park Inc is located in cities throughout New Jersey. We're happy to use our expertise to design a parking lot or parking garage management solution for your business.
Park Inc Coverage Areas in New Jersey Include:
Brick Township, NJ
Edison, NJ
Paterson, NJ
Camden, NJ
Elizabeth, NJ
Toms River, NJ
Clifton, NJ
Jersey City, NJ
Trenton, NJ
East Orange, NJ
Newark, NJ
Whether you require a short-term or long-term parking management solution, our experienced staff will take control of your parking challenges so you can focus on the business at hand.
Call Park Inc today!