Parking Management: North Carolina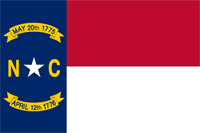 With corporate headquarters located in Charlotte, Park Inc has a strong presence in North Carolina.  Park Inc provides a complete range of services, including parking lot / garage management, shuttle and valet service, and special event parking, as well as parking services for airports, hotels, restaurants, shopping malls, and casinos. North Carolina has a vibrant, growing economy, and as a result, the need for parking solutions has never been greater.  Although we partner with a wide range of businesses and organizations throughout North Carolina, our primary metro service areas include:
The Metrolina: Charlotte, Gastonia,Salisbury
The Triangle: Raleigh,Durham, Cary, Chapel Hill
The Piedmont Triad: Greensboro, Winston-Salem, High Point
North Carolina Parking Lot, Parking Garage, and Parking Management Coverage Areas
Charlotte
Raleigh
Greensboro
Winston-Salem
Durham
Fayetteville
Cary
Wilmington
High Point
Greenville
Asheville
Concord
Gastonia
Jacksonville
Rocky Mount
Chapel Hill
Parking Management Solutions for North Carolina Businesses
Because Park Inc is a North Carolina based business, we understand your neighborhoods and your unique parking needs.  From small family owned restaurants to offering valet parking service to the PGA and Charlotte-Douglas International, we stand ready to assist you with all of your parking needs.  Whether your business or organization requires a short term solution, or a long term parking management contract, we have the staff and the expertise to fit your needs.  Interested in learning more about how a professional parking solution can improve your business' bottom line, or add a special touch to a special event?  Contact the parking experts at park Inc today for a no obligation quote today.