West Virginia – The Mountain State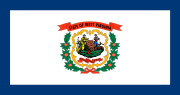 West Virginia is without a doubt one of the more scenic states in the country, known for its natural beauty. West Virginia is also recognized for its Civil War history, architectural achievements, and outstanding resorts.
Charleston is the capitol of West Virginia. In the Appalachian Mountains, the town of Harpers Ferry is located where the Potomac meets the Shenandoah River – the place of a Civil War–era raid. Today the town looks similar to the way it did in the 1800s. A historical park surrounds the town and many of the buildings are open to the public as living-history museums.
In West Virginia, southern food reigns supreme. Whether it's barbecued ribs, ramps and fried potatoes, venison stew, or biscuits and gravy, you can wash down your meal with a Mason jar of moonshine – that's right, it's legal.
Park Inc is a Southeast-based business that specializes in parking lot and parking garage management and we also handle valet parking and shuttle service. Our employees have solid experience and expertise in creating parking solutions for all your business's challenges whether your needs are short- or long-term.
We provide the following professional parking services in West Virginia:
Parking Lot/Parking Garage Management
Special Event Parking
Hotel Parking
Hospital Valet Parking Service
Airport Parking Lot/Parking Garage Management
Shuttle Service
Retail Shopping Mall
Restaurant Valet Service
Park Inc is a leading parking management provider with multiple locations in West Virginia. We offer businesses customized parking lot and parking garage management solutions. We can tailor a professional parking solution that takes the worry out of parking for both you and your customers.
Park Inc Coverage Areas in West Virginia Include:
Beckley, WV
Huntington, WV
Weirton, WV
Charleston, WV
Martinsburg, WV
Wheeling, WV
Clarksburg, WV
Morgantown, WV
Fairmont, WV
Parkersburg, WV
With Park Inc on your team, you can focus on your business and leave the parking to us.
Call Park Inc today!