Professional Parking Management Services in West Virginia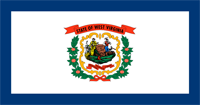 Park Inc is a leading parking management provider headquartered in the Southeast, proudly serving clients in the great state of West Virginia with customized parking lot and parking garage management solutions.
Making parking an easy and pleasant experience is our specialty. Whether you require parking lot management, or personalized valet service, Park Inc can tailor a professional parking solution that takes the worry out of parking for both you and your customers.
Park Inc provides professional parking services including:
Parking Lot/Parking Garage Management Services
Special Event Parking
Hotel Parking
Hospital Valet Parking Service
Airport Parking Lot/Parking Garage Management and Shuttle Service
Retail Shopping Mall
Restaurant Valet Service
West Virginia Parking Lot, Parking Garage, and Parking Management Coverage Areas
Beckley, WV
Huntington, WV
Weirton, WV
Charleston, WV
Martinsburg, WV
Wheeling, WV
Clarksburg, WV
Morgantown, WV
Fairmont, WV
Specialized Parking Lot and Parking Garage Management Services
Because Park Inc is Southeast-based, we understand your neighborhoods and your unique parking requirements.  From managing valet parking service for small, family-owned restaurants to offering parking solutions for large retail shopping malls, hotels, and casinos, we stand ready to assist you with all of your parking needs.  Whether your business or organization requires a short-term solution, or a long-term parking management contract, our experienced staff will tailor a package to suit your needs.  With the parking experts at Park Inc on your team, you can concentrate on your business, and leave the parking to us.