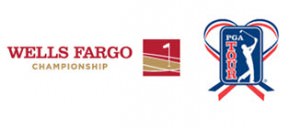 Park Inc was once again proud to provide valet parking services for the Quail Hollow Club in Charlotte, NC as it hosted the 2013 Wells Fargo Championship from May 2 – May 5. We have partnered with Quail Hollow since the inception of this PGA Tour event in 2003.
The Wells Fargo Championship is one of the largest and most prestigious sporting events in the Carolinas, drawing 200,000 fans a year. The majority of the proceeds benefit Charlotte's chapter of Teach for America, which sponsors recent college graduates to teach in poverty-stricken areas. The Championship has won the PGA Tour's Best In Class award for its operational excellence on multiple occasions , and all of us at Park Inc are very pleased to be specifically mentioned by the PGA Tour for our contributions to the long term success of this prestigious event.
The tournament presents the kind of parking challenges that are typical for a nationally televised sporting event, and like all golf championships, the crowds grow as the week progresses. To handle the needs of the ever-increasing number of attendees, Park Inc had 75 valet attendants on site, providing valet parking service to Tour players, caddies, VIPs, corporate sponsors, and club members alike.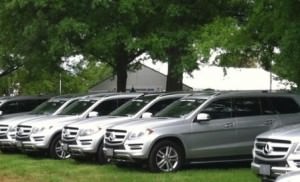 Our work with the PGA Tour also includes the Wyndham Championship at Sedgefield Country Club in Greensboro, NC. For the past four years we've provided valet parking services for this venerable tournament as well.
At Park Inc we owe our success to our strong customer service program developed through extensive employee training. This training is reinforced daily in local operations and truly shines in large-scale, high-profile special events. Whether it's a convention,  concert, or corporate event, we pride ourselves on the instant availability of our on-call managers and the immediate response to customer requests. If you'd like to know more about the valet parking services offered at Park Inc, contact us for more information or to request a quote.